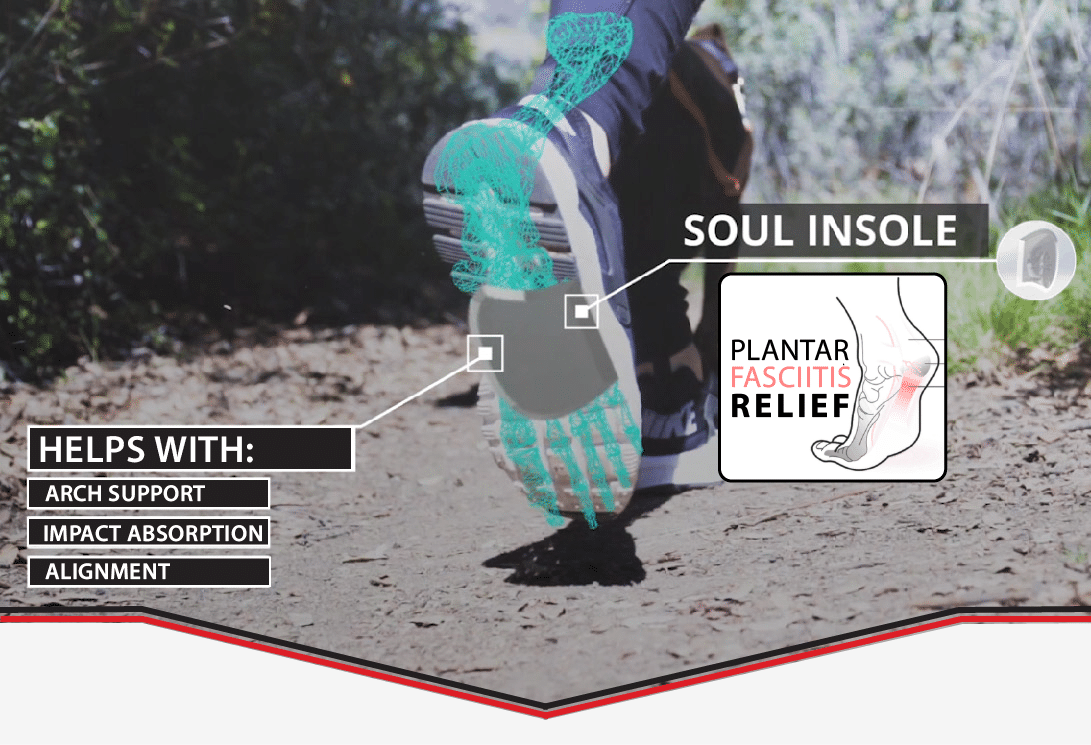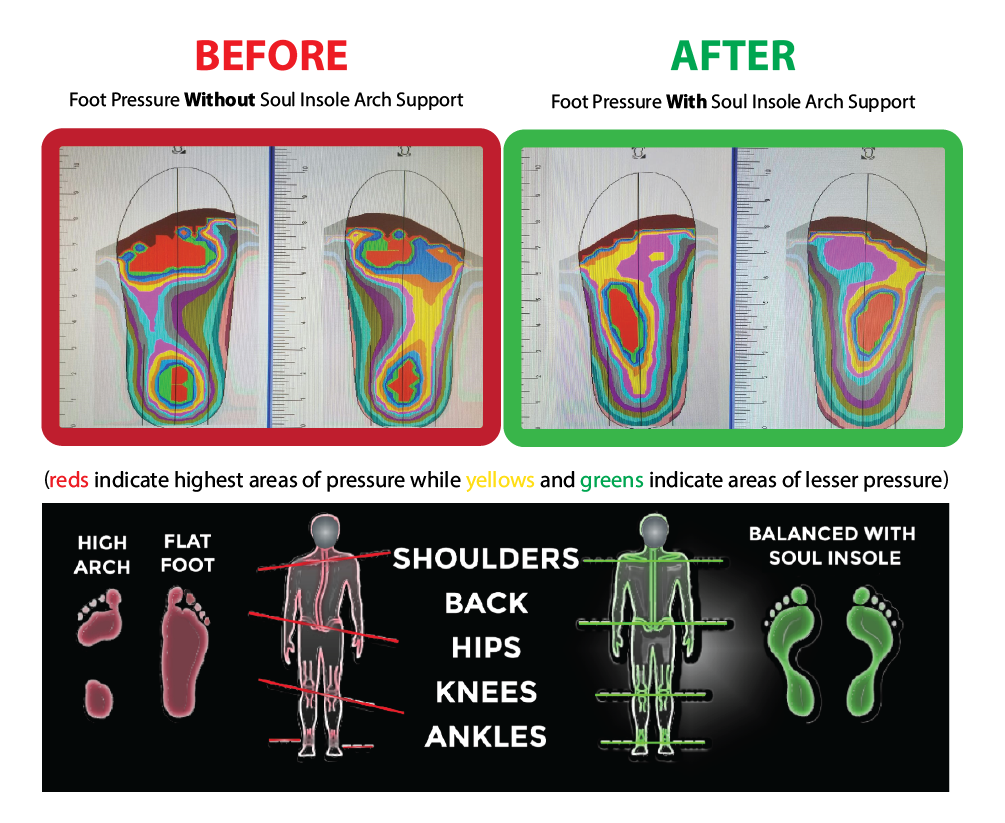 The First Non-Intrusive, Reusable & Universal Orthotic
The Soul Insole Shoe Bubble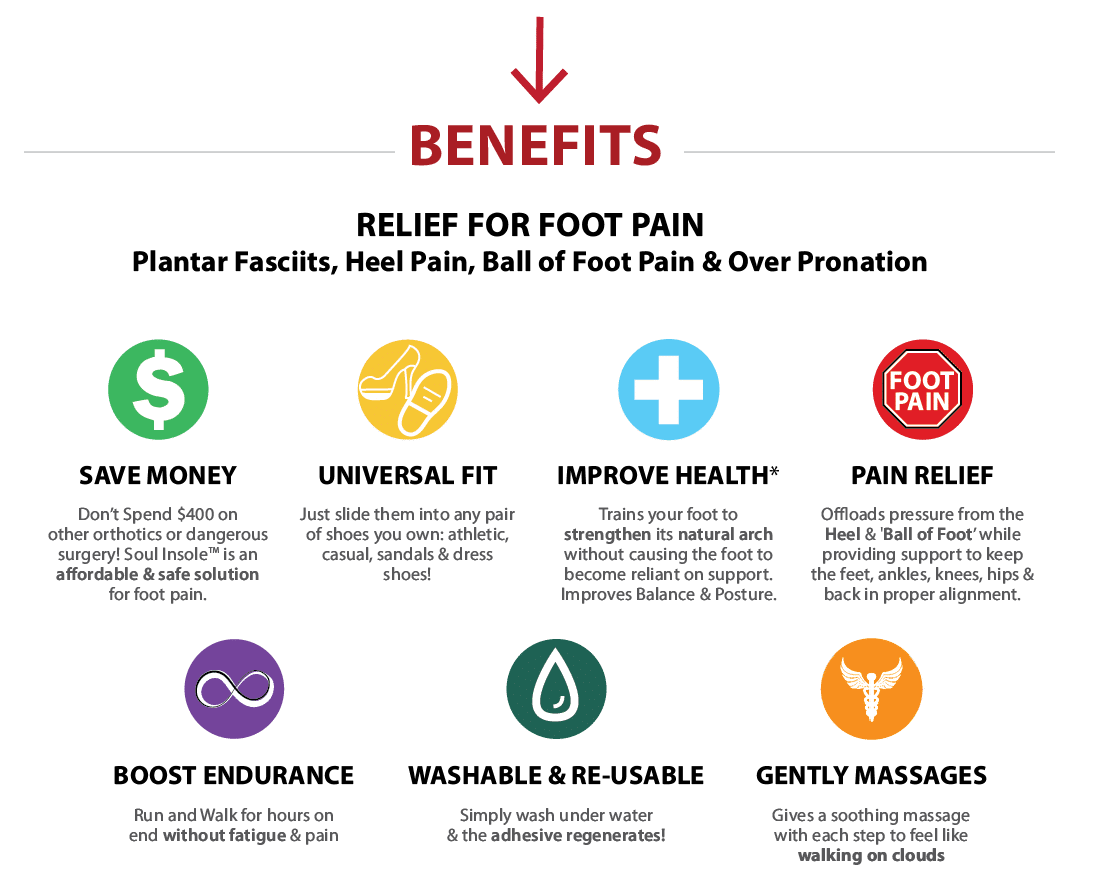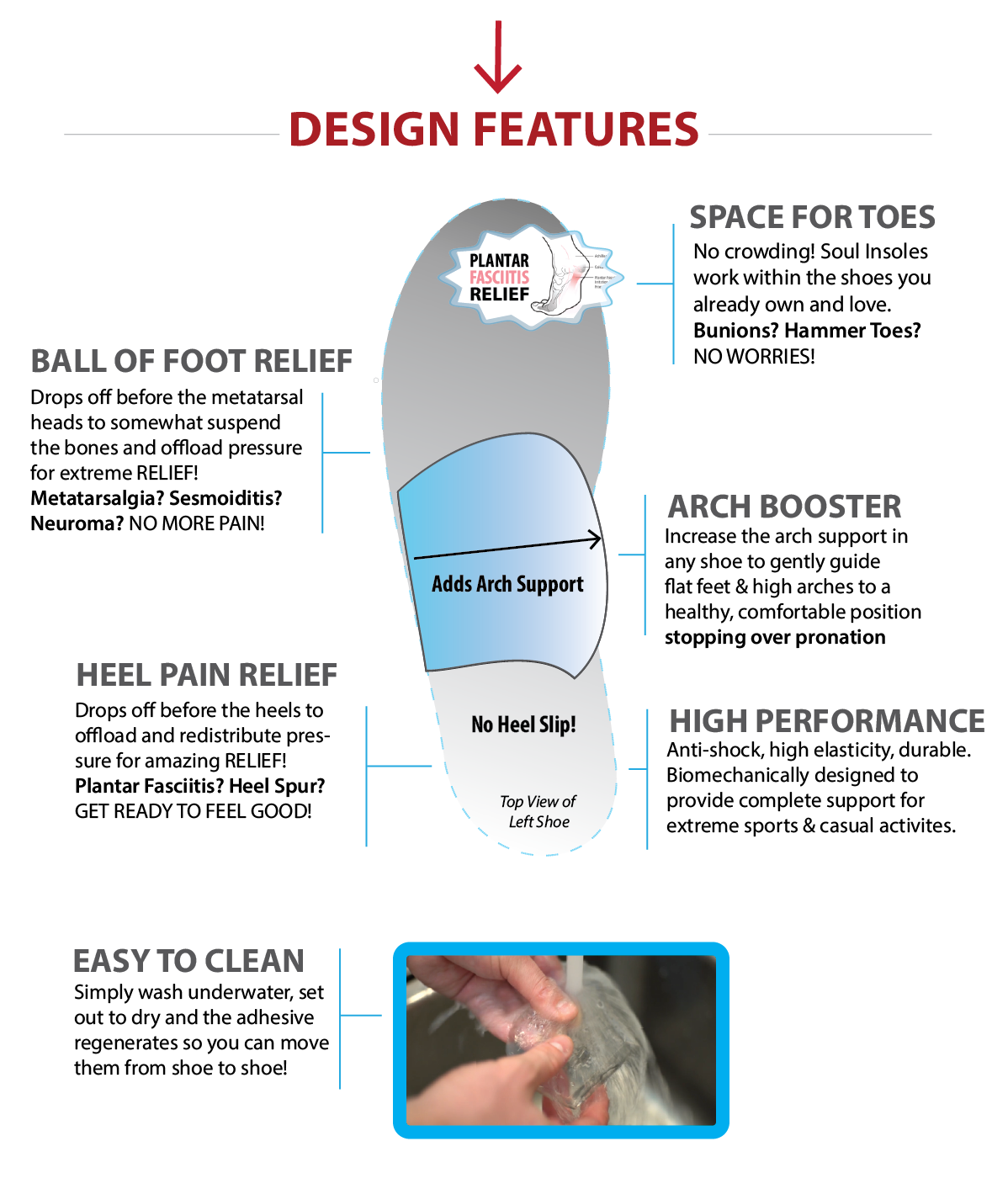 Prevents over-pronation

Supports flat feet and high arches

Relieves pressure from the heel and forefoot

Creates better posture, alignment, and balance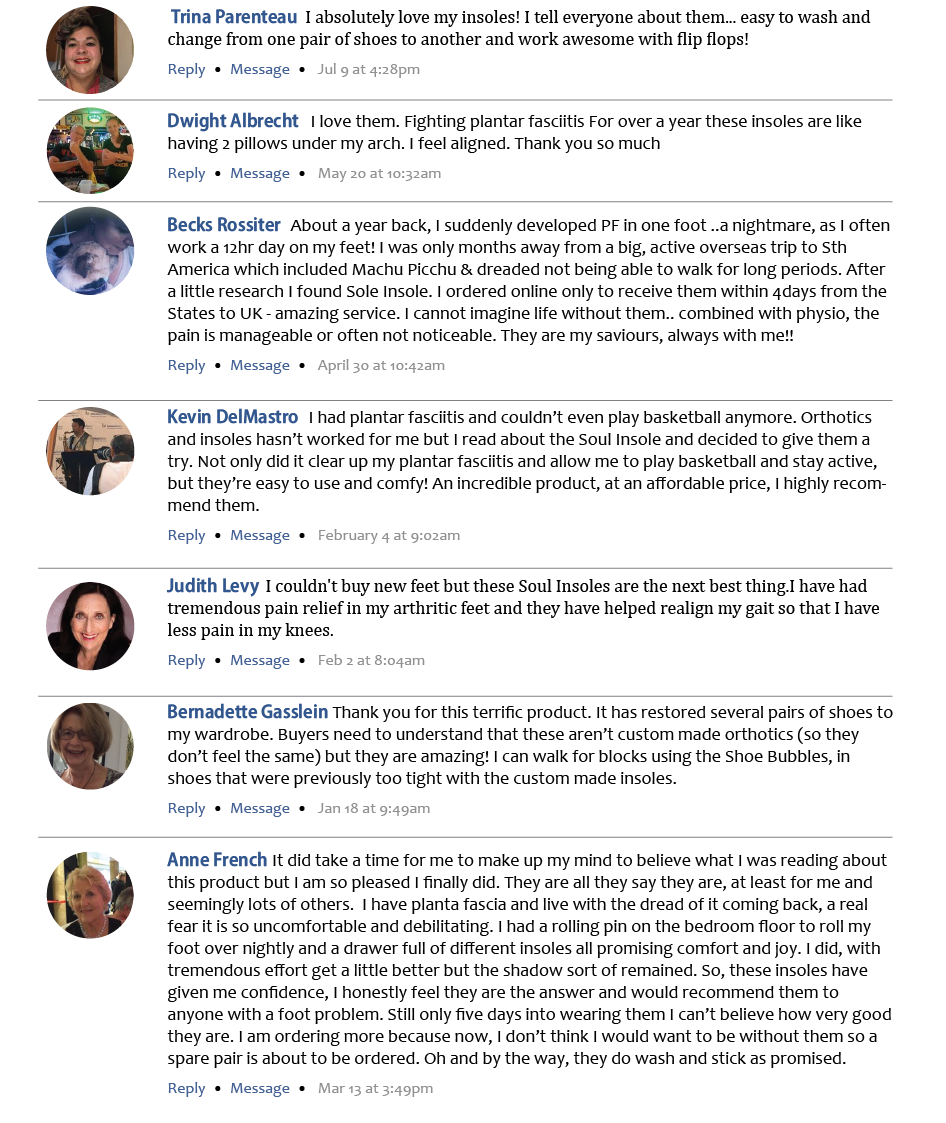 Soul Insole foot rehabilitation medical products are the #1 choice by top Athletic Therapists and Medical Practitioners worldwide. We provide visable results and 100% customer satisfaction guarantee. There simply isn't a better performing option. If for any reason they aren't your perfect solution, no worries! Send them back for a no-hassle refund.
Having proper alignment and support in our shoes improves our comfort and quality of life, and rather than spending hundreds of dollars on bulky orthotics that are made of hard plastic and cheap compressible foams, you can now enjoy support, balance, & comfort in the shoes you already own with the Soul Insole Shoe Bubble!
.
Try it for 60 days and if it doesn't work for you, you'll get your money back!
Soul Insole comes in three sizes!
Small: (US Shoe Size) Women Shoe Size: 4.5-7.5 / Youth: 3-6 /EU: 34.5-38.5 /UK Women: 2.5-5.5
Medium: (US Shoe Size) Women: 8-11 / Men: 7-10.5 / EU: 39-43.5 / UK Women: 6-9 UK Men: 6.5-10
Large: (US Shoe Size) Men: 11+ / Women:12+ / EU: 44+ / UK Men: 10.5+
.
Please Note: If you are adding our insoles to a shoe that already has some existing support (ie: motion control trainer), you may prefer to order 1 size smaller. Any Questions? Please email us at: info@soulinsole.com or call (619) 746-7256
How To Place Shoe Bubbles Into Shoes & Sandals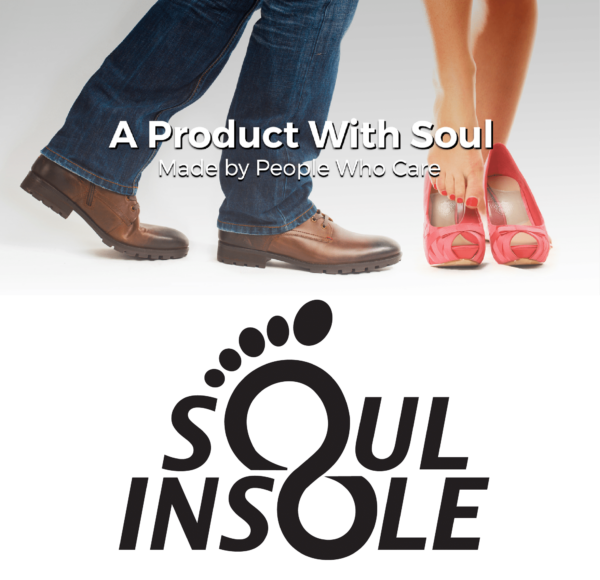 RETURN POLICY

Soul Insole Guarantee: Soul Insole strives to keep you totally fulfilled and gratified, which is why we offer a 60-day, money back guarantee.   If at any point you decide it's not right for your feet, remember you are protected by the highest standard 100% money-back guarantee.  Just send us the used inserts and we'll refund you to the last penny, no questions asked.