The First Non-Intrusive, Reusable & Universal Orthotic
Relieves Foot Pain Within Minutes!

Over 1,000 Positive Reviews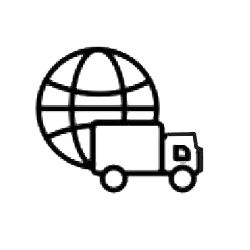 400,000+ Units Sold Worldwide

Patented & Award Winning Design

90 Day Money Back Guarantee
HOW IT WORKS
Our shock absorbing memory gel and patented biomechanical design gently guides the foot into proper alignment. This trains your foot to strengthen its natural arch without causing the foot to become reliant on support. By dropping off before the heel and ball of foot, it creates a relaxed, soothing feeling at the arches, heels, ankles, legs and lower back!
Order Soul Insoles Now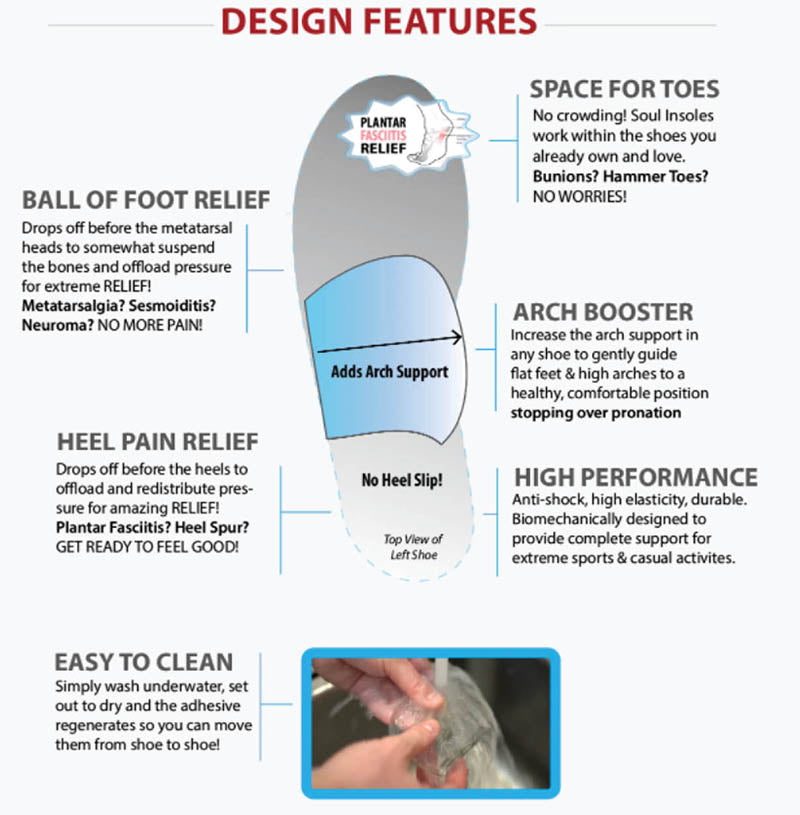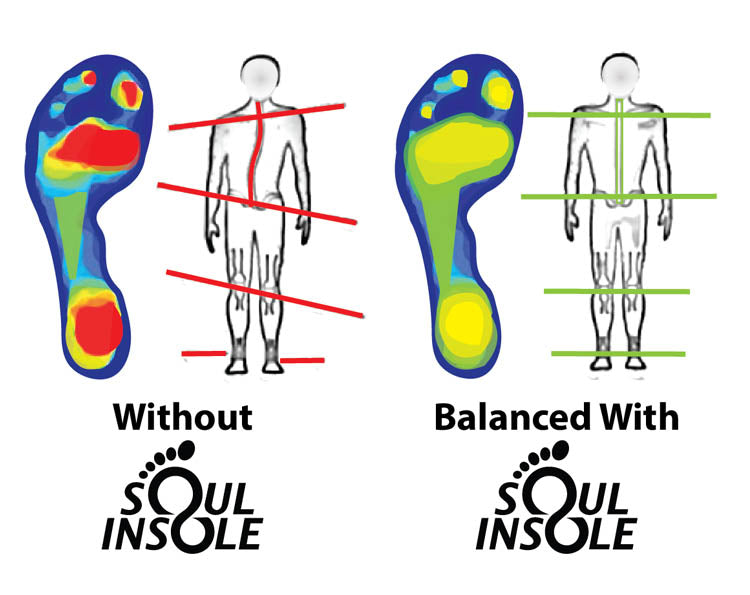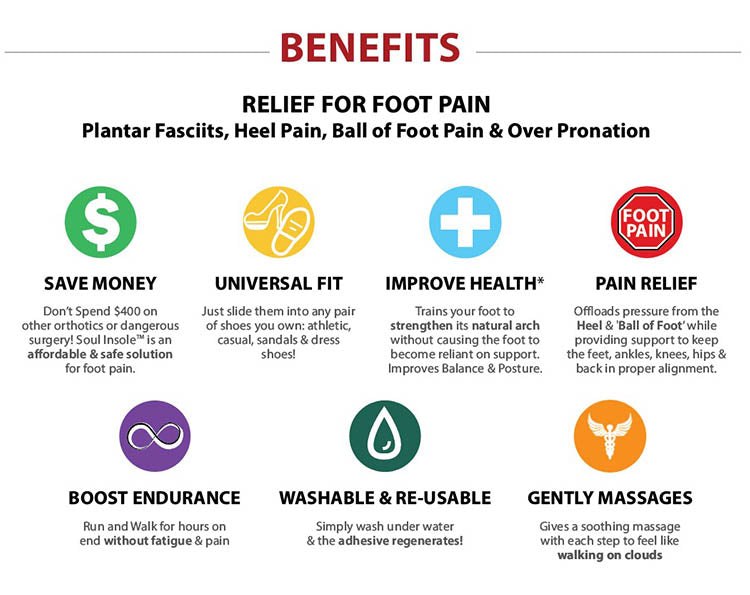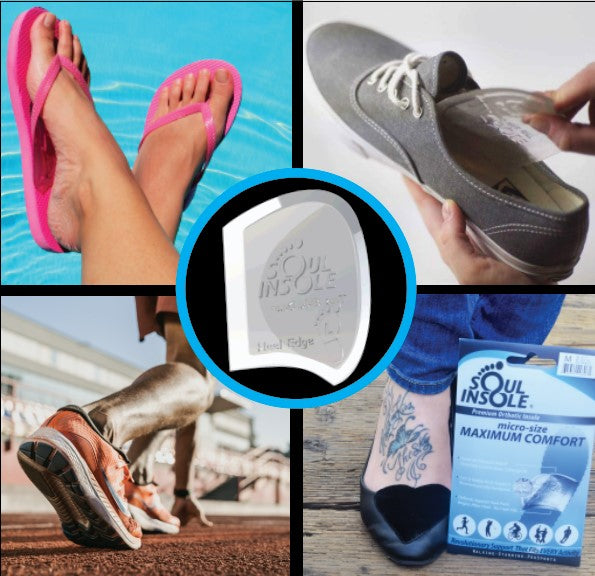 X
COMFORT IN EVERY STEP
With Soul Insole, get ready to enjoy all your favorite activities without the pain!
Choose My Size Now
Soul Insole are the #1 choice by top Podiatrists, Athletic Therapists & Medical Practitioners worldwide
Doctor Recommended
Podiatrists recommend Soul Insoles as a natural way to relieve foot pain caused by:
◉ Plantar Fasciitis
◉ Morton's Neuroma
◉ Heel Pain
◉ Bunions
◉ Over-Pronation (Flat Feet)
◉ Metatarsalgia
And More!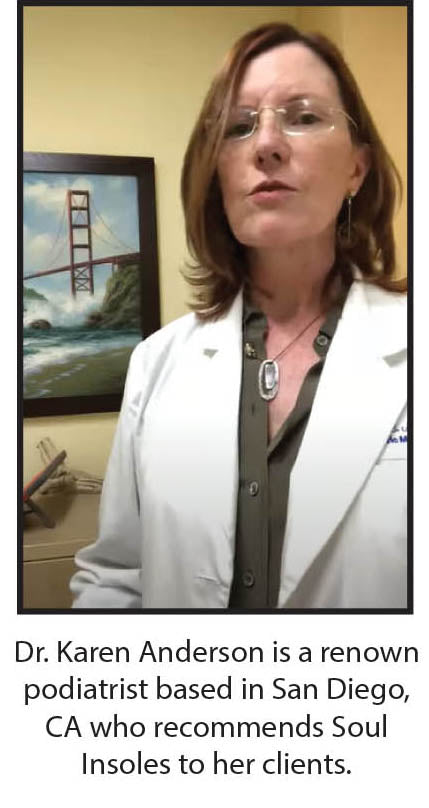 Podiatrist Dr. Karen Anderson raves, "These are so well made, Soul Insoles gel support is great for arch pain and even pain stemming from the top of the foot".
They are a safe and effective method to relieve pain and improve overall foot health.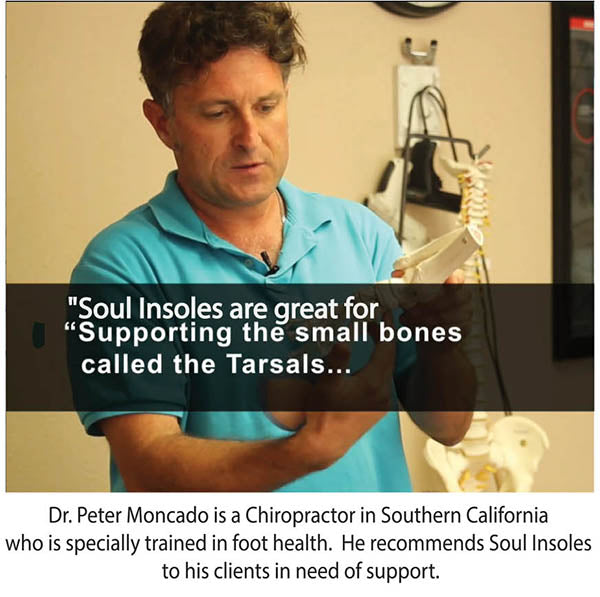 Soul Insole comes in three sizes!
Small: (US Shoe Size) Women Shoe Size: 4.5-7.5 / Youth: 3-6 /EU: 34.5-38.5 /UK Women: 2.5-5.5
Medium: (US Shoe Size) Women: 8-11 / Men: 7-10.5 / EU: 39-43.5 / UK Women: 6-9 UK Men: 6.5-10
Large: (US Shoe Size) Men: 11+ / Women:12+ / EU: 44+ / UK Men: 10.5+
Please Note: If you are adding our insoles to a shoe that already has some existing support (ie: motion control trainer), you may prefer to order 1 size smaller. Any Questions? Please email us at: info@soulinsole.com or call (619) 746-7256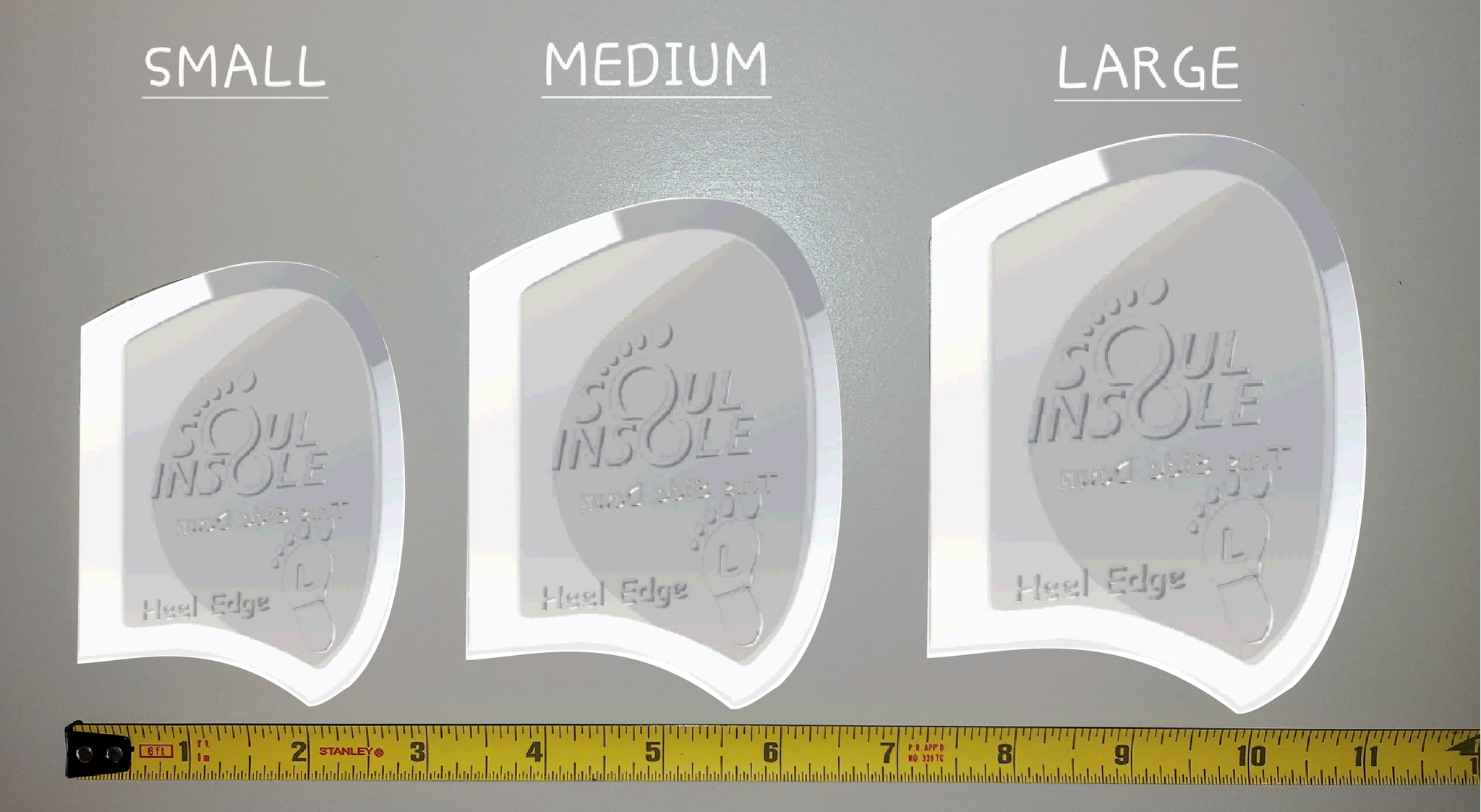 Add your own custom content to give more information about your store, availability details...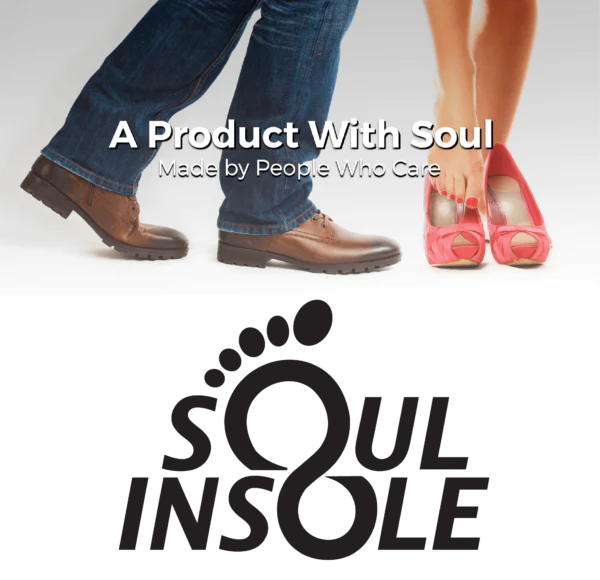 RETURN POLICY

Soul Insole Guarantee: Soul Insole strives to keep you totally fulfilled and gratified, which is why we offer a 60-day, money back guarantee.   If at any point you decide it's not right for your feet, remember you are protected by the highest standard 100% money-back guarantee.  Just send us the used inserts and we'll refund you to the last penny, no questions asked.