Article: Foot Pain Almost Forced Me To Be Bedridden. Now I walk better than I did in my 20's...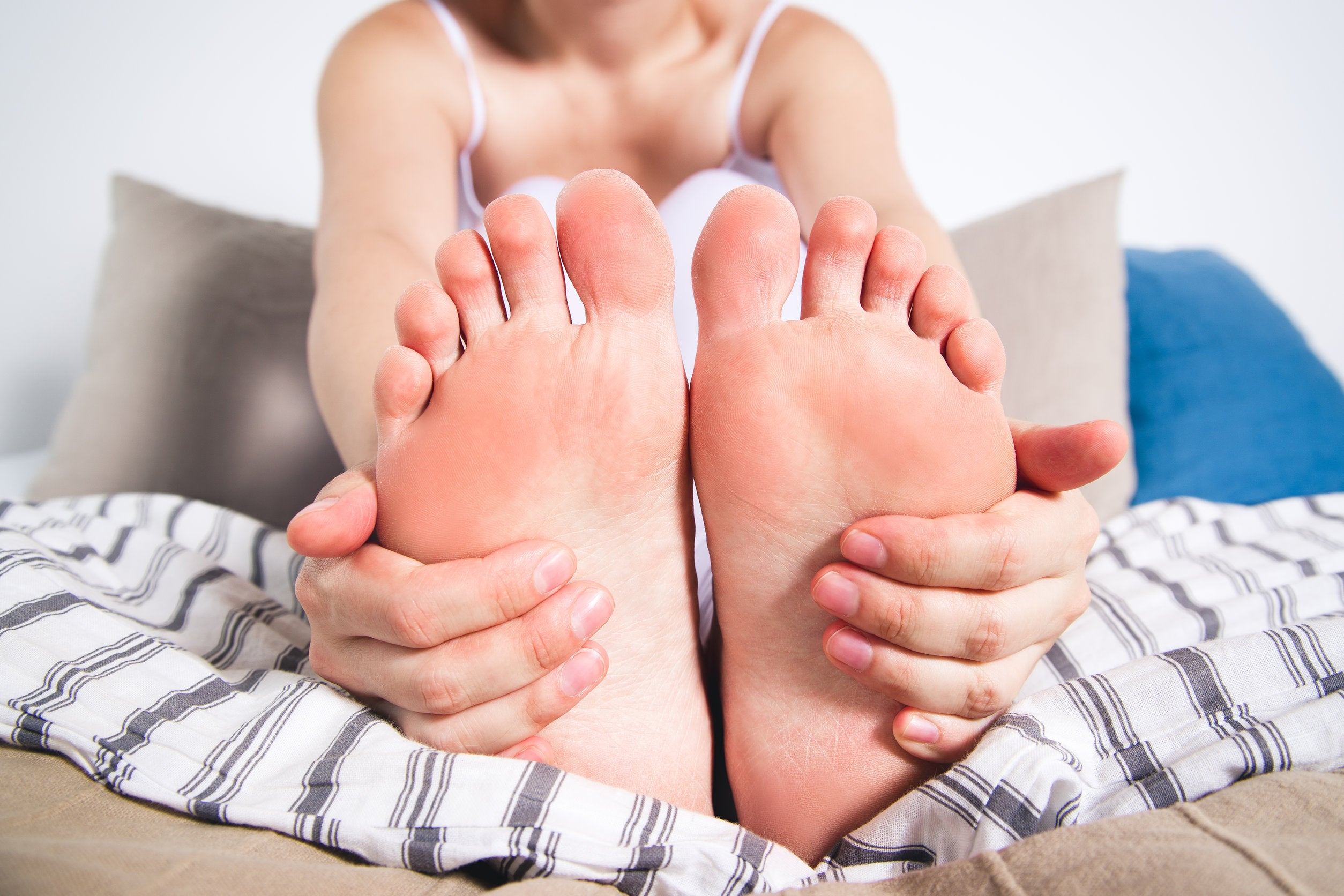 Foot Pain Almost Forced Me To Be Bedridden. Now I walk better than I did in my 20's...
I have a story for you. There's no doubt in my mind, it's one you're familiar with. It may be your story.
I'm nearing retirement and dreaming of the next chapter where I'll have more time to garden and I will get out to do some travelling to national parks, visiting family etc. But there's an issue with this vision...I have been experiencing pain in my feet for over 8 years. Different podiatrists, different insoles, night splints, cortisone shots. I've tried them all. Bouncing from one suggestion to another. 
I just wasn't moving like I used to. And I knew it was because of my feet.

So I would try another podiatrist and their $400 custom insoles which all inevitably ended up in a shoe box in my closet.
Getting through my day was beginning to feel impossible.  
I tried all sorts of ideas. Soaking my feet in epsom salt, doing foot exercises, even filling a big plastic tub with sand to simulate walking barefoot in the sand.
I still wasn't better though. I kept going and trying things until eventually... I gave up.

When a friend pushed me to try yet another shoe insole, I said "nope, those things don't work for me."
Boy was I wrong.
After placing a pair of Soul Insoles into my sneakers, my pain was literally gone. The new insole filled that gap in the middle of my foot right up and took so much pressure off of my heels. 
I felt so absolutely energetic to get out of the house and walk everywhere. It hit me that I finally had my life back.
My feet just feel stronger now. They have finally had a chance to fully heal. I wear my Soul Insoles when I'm going to be standing long hours at work, cooking, doing dishes, running a 5K etc. Yes, did you read that?! RUNNING A 5K! This is different...this is amazing.

It feels like I'm in better shape now than I was 40 years ago. It's funny how many times in life we can be so close to our answers, so close to our solutions and give up right before climbing that last wall and trying that last thing. 

So, if you're like me, then don't lose hope. Keep trying until you find all the ingredients to your unique recipe for recovery. For me, it was that last thing, the tiny but mighty insole.
How Soul Insole Works
The concept behind the insole is: Soul Insole uses high-performance memory gel in a biomechanically designed shape that evenly distributes across the foot. 
It's no surprise that Soul Insole is the #1 choice by doctors, physical therapists, athletic trainers and practitioners worldwide! 
The soft support not only relieves pressure, but it trains your foot to strengthen its natural arch — without causing your foot to rely on the support. 
With your feet more aligned, you can heal your body from the ground up. The pain was relieved also in my knees, and even my lower back and neck. 
Eight out of 10 Americans experience foot pain. I was one of them.
If you spend most of your day on your feet, you have to try Soul Insoles. Don't be like me, wasting your life away in chronic pain.
Right now, you can try Soul Insoles risk-free for 60 days. If you don't like them — just send them back. No hassle!
When I retire, it's going to be because I want to - not because I'm forced out due to pain. And when retirement comes, I look forward to many days spent walking with my husband, and playing with my grandkids on two, pain-free feet.
Watch This To Learn Some Foot Stretches & Exercises That You Can Easily Do At Home!
FREE FOOT EXERCISE VIDEO! 
 
An Affordable Price For The Most Comfortable & Functional Orthotic
Have Relief & Comfort In Stylish Shoes. Finally, Stop The Endless Foot Pain, Increase Vitality, Balance and Alignment With These Simple, micro-Sized Insoles
Learn All The Details About Soul Insole
This webpage is an advertorial and not a news publication. These products are not intended to diagnose, prevent, treat, or cure any disease. This information does not constitute medical advice and it should not be relied upon as such. Consult with your doctor before modifying your regular medical regime.