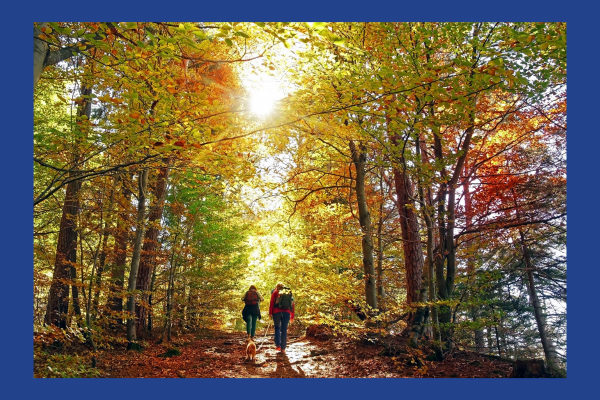 Step Up Your Hiking Game with Gel Insoles: Your Best Companion for Foot Comfort on the Trail
Hiking is an activity that allows you to connect with nature, challenge your physical limits, and explore new horizons. Whether you're a seasoned hiker or just beginning to explore the trails, ensuring that your feet are comfortable is essential to enjoying your hiking experiences. That's where gel insoles come into play. In this blog post, we'll dive into the numerous benefits of using our unique gel insoles, especially if you suffer from heel pain, ball of foot pain, or experience painful feet while hiking. Discover how these simple additions can provide the relief you need to embark on long-distance hikes with comfortable hiking shoes.
When it comes to finding the best insoles for hiking, our adhesive gel insoles often top the list. They offer a range of benefits that can significantly enhance your hiking experience. Let's take a closer look at why gel insoles are the go-to choice for many hikers.
Relief from Foot Pain
One of the most significant advantages of using gel insoles for hiking is their ability to provide relief from foot pain. Whether you're dealing with heel pain, ball of foot pain, or any other discomfort, gel insoles can help distribute your body weight evenly, reducing the pressure on specific areas of your feet. This not only alleviates existing pain but also helps prevent it from occurring during your hike.
Enhanced Comfort
Comfortable hiking shoes are essential for any hiker, but sometimes they might not provide sufficient cushioning or arch support. Gel insoles can turn any pair of shoes into comfortable hiking shoes. They cushion your feet with every step, absorbing shock and reducing the impact on your joints. This added comfort allows you to focus on the beauty of the trail rather than the discomfort in your feet.
Our gel insoles are also made of a material that won't soak up sweat, wear down or get smelly over time. The insoles are even washable and can be rinsed under plain water to remove any dirt or debris, and then reused time and time again.
Long-Distance Hiking
If you're planning a long-distance hiking trip, the importance of comfortable footwear cannot be overstated. Gel insoles can make a world of difference during these extended journeys. By minimizing foot fatigue and discomfort, you can push your limits and cover more miles without constantly worrying about painful feet.
Versatility
One of the best things about gel insoles is their versatility. You can easily swap them between different pairs of shoes, making them a cost-effective investment for all your hiking needs. Whether you're hiking in sturdy hiking boots, lightweight trail runners, or casual sneakers, our adhesive gel insoles can adapt to your chosen footwear.
Soul Insole – The Best Insoles for Hiking!
Gel insoles provide much-needed relief from foot pain, enhance comfort, improve stability and balance, and make long-distance hiking a more enjoyable experience. With their versatility, you can keep your feet happy in various types of hiking shoes.
So, next time you plan a hiking adventure, don't forget to invest in a quality pair of gel insoles, like Soul Insole's Shoe Bubble Orthotic Insoles. Your feet will thank you as you explore the great outdoors in comfort and style. Say goodbye to painful feet while hiking and hello to unforgettable, pain-free adventures!