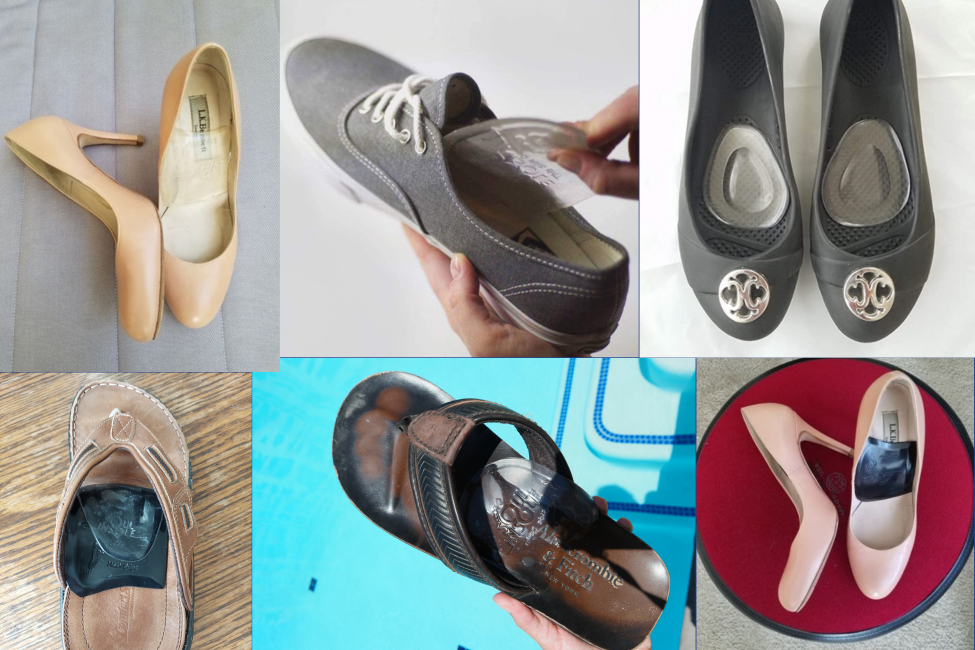 Gel Insoles: Your Ultimate Solution for Foot Pain Relief in Sandals, High Heels, and More…
Foot pain is a common complaint, and it can be especially frustrating when your favorite shoes don't provide the necessary support. Whether you're strolling in sandals, strutting in high heels, or walking in business attire, finding the perfect insole can make all the difference. Adhesive gel insoles can be used for flats, flip-flops, sandals, dress shoes, and high heels for the best foot pain solution. In this blog post, we'll explore how adhesive gel insoles can transform your footwear experience and provide much-needed foot pain relief.
Understanding Gel Insoles
Soul Insole gel insoles are designed to provide cushioning and support for your feet. They are made from a supportive, flexible gel material that conforms to the shape of your foot, offering superior comfort and shock absorption. The gel is soft enough to provide cushion, while firm enough to be durable and long-lasting. Gel insoles are perfect for individuals with flat feet or those who require additional arch support.
Flat Feet and Arch Support
Flat feet can cause discomfort and pain, especially when wearing shoes that lack arch support. Our adhesive gel insoles are the best insoles for flat feet as they contour to your foot's unique shape, providing the support needed to alleviate discomfort. 
Flip Flops with Arch Support
Summer wouldn't be the same without flip flops, but most flip flops lack the arch support required for all-day comfort. Thankfully, adhesive gel insoles can be easily applied to your favorite flip flops or slides, turning them into flip flops with arch support! Now, you can enjoy the beach, boardwalk, or backyard barbecues without sacrificing foot comfort.
Orthotics for Sandals, Dress Shoes, and High Heels
Many people rely on orthotics to address specific foot issues. However, traditional orthotics can be bulky and don't always fit in sandals, dress shoes, or high heels. Soul Insole adhesive gel insoles are a versatile alternative that can be discreetly added to these types of footwear. Because of the adhesive they stick to your shoe and don't require the sides of the shoe to stay in place. You no longer have to compromise style for comfort, as gel insoles seamlessly blend with your favorite footwear.
Business Attire and Beyond
If you're required to wear business attire, you understand the importance of looking sharp and feeling comfortable. Gel insoles can be your secret weapon, ensuring you maintain your professional appearance while keeping your feet happy throughout the workday.
Foot Pain Relief
Perhaps the most significant benefit of our gel insoles is the relief they provide from foot pain. Whether you suffer from plantar fasciitis, metatarsalgia, or general foot fatigue, gel insoles can significantly reduce discomfort and allow you to stay on your feet longer, whether at work or play!
Adhesive gel insoles are a game-changer for anyone seeking comfort, support, and foot pain relief in their favorite footwear.
Whether you have flat feet, love your flip flops, need orthotics for sandals, or simply want to strut confidently in high heels or business attire, Soul Insole's gel insoles have you covered. Don't let foot pain hold you back any longer; invest in Soul Insole's unique adhesive gel insoles and experience the difference in comfort and style for yourself. Your feet will thank you!
Our Original Shoe Bubble Max Support Insoles can be found here.
Our Pro-Lite Insoles - which are a thinner version of the original shoe bubble - can be found here.